PrestaShop Theme Design and Customization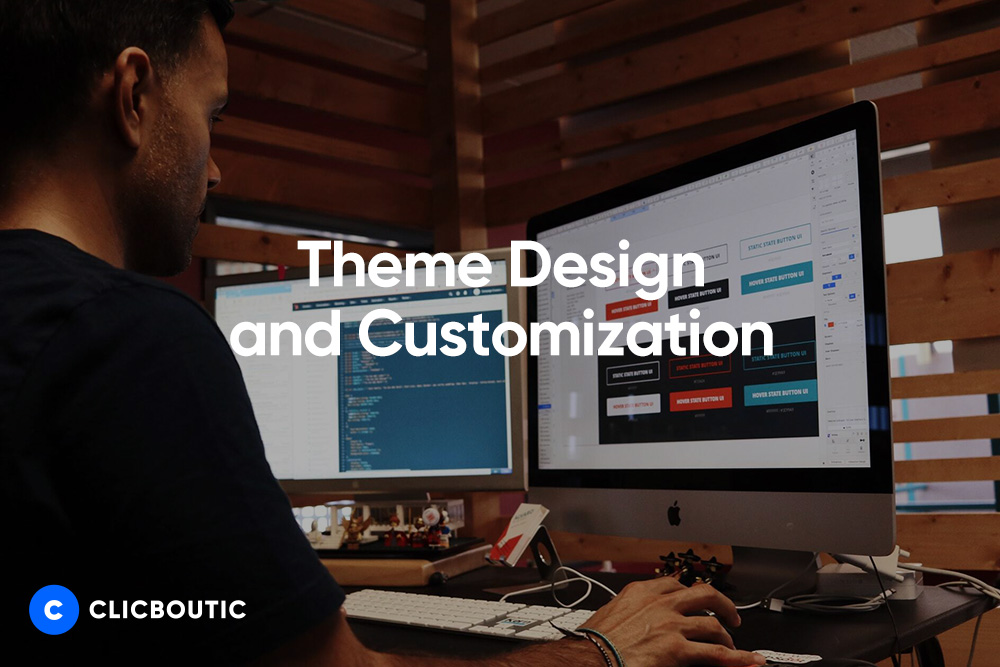 Professional Web Design For Your PrestaShop Store
Theme design and customization of your PrestaShop online store
Conversion optimization for a high-performing site
UX and UI focused design for the best customer experience
---
Customize Your Theme, Optimize Your Results
Maximize the performance of your PrestaShop store with goal-driven web design that sets your brand apart. Our PrestaShop theme design and customization combines exceptional website design with conversion optimization, for a website that has both style and substance.
Our highly-experienced designers know how to create stunning PrestaShop websites that instantly engage website visitors while providing the functionality you need for superior business results.
Beautiful design, built to convert
We design PrestaShop stores that work harder for your bottom line. Our conversion optimization method uses tried-and-tested design techniques that are proven to convert more visits to purchases.
From powerful SEO to lightning-fast website speeds and PrestaShop sites that are responsive across all sites, our theme design and customization services combine stunning design and exceptional functionality to give you the best of both worlds.
A first impression that's second to none
Capture the attention of store visitors from the moment they land on your site. We customize PrestaShop store themes to perfectly match your brand, with professional, high-quality design that boosts customer confidence.
By captivating your website visitors from the very first second, you'll have a better chance of maintaining their attention, capturing their interest, and keeping them compelled to stay on your site all the way through to purchase. And by looking better than your competition, you'll have an instant advantage.
Flawless user experience
Give your customers an online shopping experience they'll remember - and will keep them coming back for more. Our UX and UI focused design offer an intuitive user journey that makes it simple to browse, find, and purchase.
From straightforward navigation that makes it easy to access exactly what they're looking for to fast and simple checkout processes that make purchasing a breeze, we'll design a PrestaShop store that keeps your customers as happy as can be.
Customize just about anything
We can customize practically any element of your PrestaShop theme, for a store that's as unique as your brand. From style and theme customizations to ordering, products, shopping cart, and invoices, we make your website work better for you.
By tailoring your PrestaShop site to meet your business requirements, we take the hassle out of managing your store and keeping your website optimized. As a result, you get more time to focus on driving your business forward.
Built for any device and browser
Engage your online audience no matter how they're accessing your store. Our robust browser and device testing ensures your PrestaShop store works seamlessly across all modern browsers and all common device types.
Our rigorous and thorough testing ensures every element of your site functions optimally while looking its best, whether your customers are visiting from a mobile, tablet or desktop, using the browser of their choice.
Super-fast sites that outperform the competition
Fulfill your need for speed with lightning-fast page load times. Our theme design and customization services focus on optimizing your site speed to maximize your website performance
Site speed is a critical factor in your search engine optimization efforts. That's why we help ensure your site ticks Google's boxes when it comes to page load times, boosting your search engine ranking performance as a result. We can also provide complete website speed optimization services for your PrestaShop site.
Supercharge your SEO
All the features you need to fly up the search engine rankings. Our SEO experts will optimize your PrestaShop store to provide maximum search engine optimization value from every webpage.
From metadata to on-page SEO, site speed to rich snippets, we'll ensure your PrestaShop website is designed for the best SEO results, while maintaining visitor engagement. Plus, take advantage of our SEO plans and audits to take your PrestaShop SEO to the next level.
---
Theme Customization To Increase Your Sales
Increase confidence and conversions with SSL
Displaying an SSL certificate on your website gives customers the peace of mind that they're protected - and makes them more likely to purchase from you as a result.
Intuitive navigation with trust seals
Our simple-to-use navigation features the nav bar, trust seals, shipping info, and shopping cart in the header for ease of access and conversion.
Give customers quick access to what they want
Highlight the most popular product categories to help customers click straight through to the products they're after.
Special offers so good they can't be ignored
Our buy buttons are designed to attract shoppers' attention to your best offers - and make it irresistible not to click!
Make an impact with optimized banners
Quickly direct buyers to your most profitable categories and products with our personalized, ready-to-use banners.
Highlight your bestsellers
Prominently display your featured and flagship products to boost your chance of conversion.
Footers that reassure
Use your footer to promote the security and professionalism of your site, with badges and guarantees that increase buyer confidence.
---
Theme Design and Customization to Suit Every Business
Our PrestaShop design specialists bring a vast amount of experience in designing for all types of projects. As a result, we help small and medium-sized businesses to achieve incredible online results, with beautiful PrestaShop websites that attract and convert.
Platform Migration
We make it seamless to migrate from an alternative ecommerce platform to PrestaShop, with a straightforward migration process that takes care of everything with no disruption to your business.
Website Redesign
Our talented team can tackle any PrestaShop redesign project. We'll transform your online store, with eye-catching design, improved functionality, and ecommerce best practices that will give your conversion rates and profits a healthy boost.
New Brands
Brand new brand? We'll get you set up for PrestaShop success, with a high-performing website that makes it simple to start your journey into online selling. Plus, our affordable theme customization means it's easy to get going without breaking the bank.
---
Why choose Clicboutic to design your PrestaShop store?
Your on-demand tech team
Think of us as your personal tech team, ready to step in and tackle your PrestaShop tasks so you can keep running your business. Our technical expertise and vast ecommerce experience mean we're the ones to call when you need support with your online store.
The PrestaShop experts
For over a decade, we've been helping PrestaShop owners reach their goals. As the specialists in all things PrestaShop, we know how to solve your ecommerce challenges and build the successful online store of your dreams.
Bootstrapped business builders
As bootstrapped entrepreneurs ourselves, we know the headaches and hassles of running an online business firsthand. By combining our knowledge of PrestaShop with our commercial know-how, we help SMBs boost efficiency and business growth.
Fast turnaround
Hate to wait? In the fast-paced world of ecommerce, we understand the need for speed. Our quick turnaround gets you up and running in no time, with an on-demand support service that you can rely on.
Satisfaction guaranteed
Your happiness means a lot to us. That's why we offer a 30-day Money Back Guarantee. By going the extra mile, we'll always make sure you're 100% happy with our services - which makes Clicboutic the PrestaShop partner you can rely on.
More bang for your buck
We think tech support for small businesses shouldn't come with a big price tag. Our cost-effective solutions make it easy to get your PrestaShop store running optimally without breaking the bank.
Starting at
299€
Turnaround
7 days
Get Started Now
Need custom work? Chat with an Expert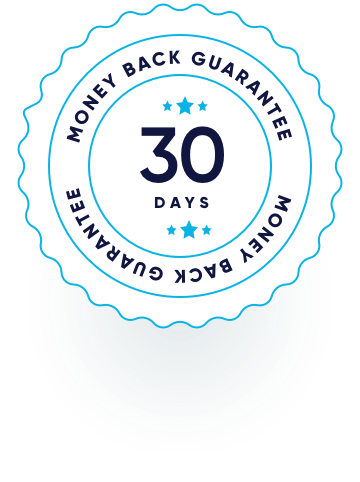 100% Satisfaction
Or we give you a full refund!No questions asked.
3,000+ projects handled by our
experts with a 4.8 average star rating

Highest rated

People love us!
Trusted by Top Pretashop Merchants
Clicboutic experts have been supporting Prestashop entrepreneurs in development, design & marketing for more than 10 years.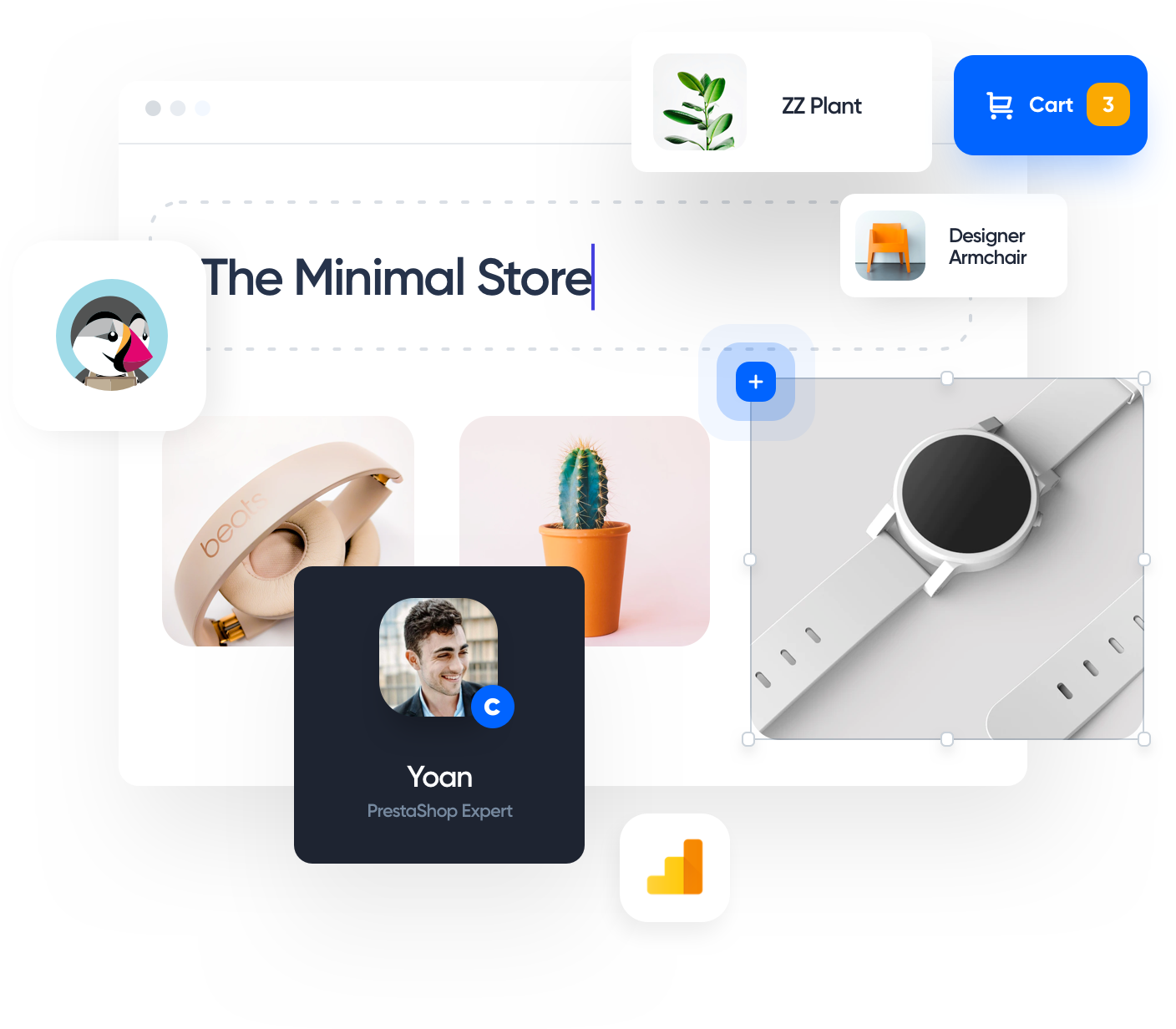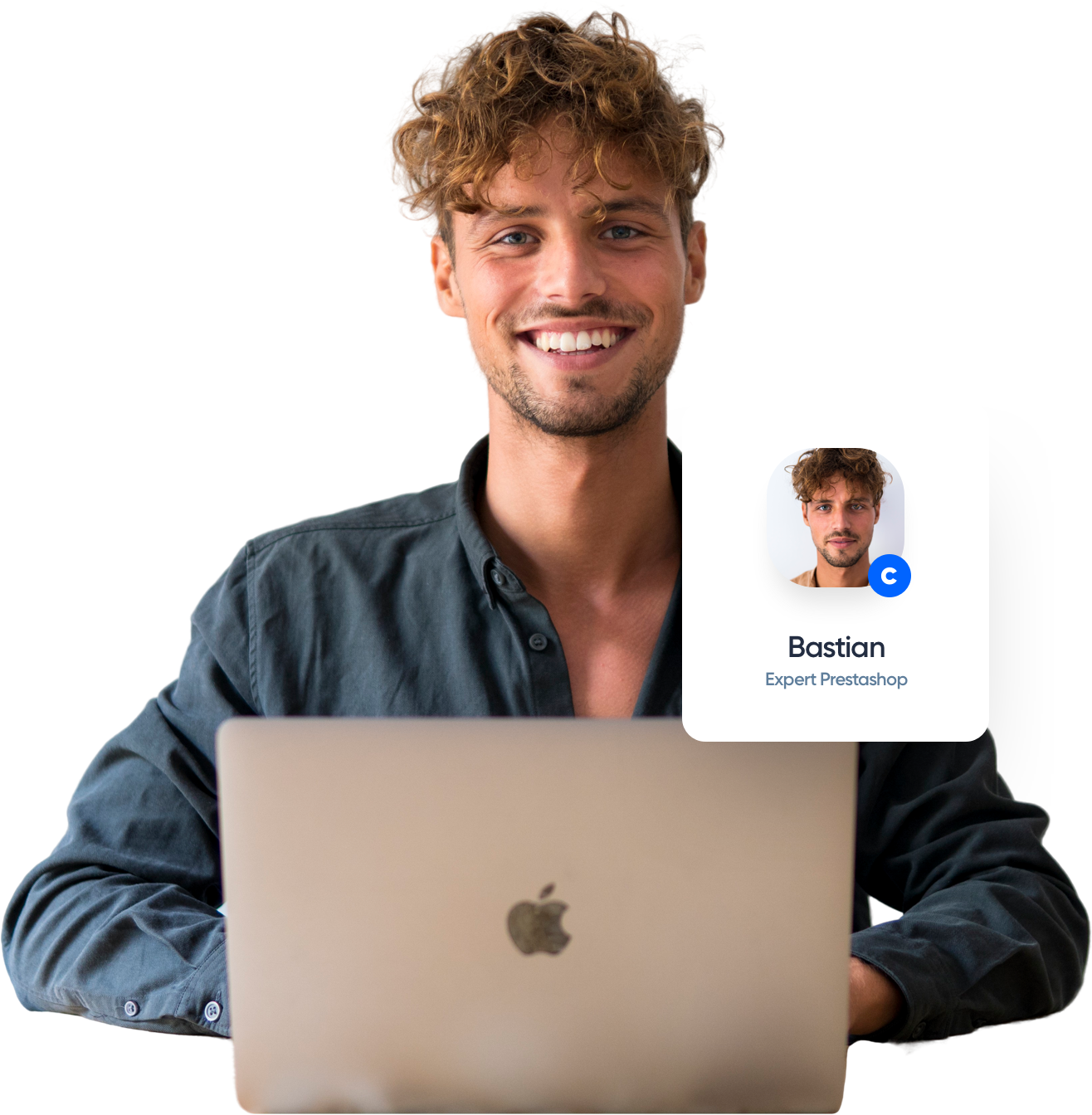 Need Something more Custom?
Submit a project to connect with a Prestashop Expert and get a free price quote.