Google Analytics Setup for PrestaShop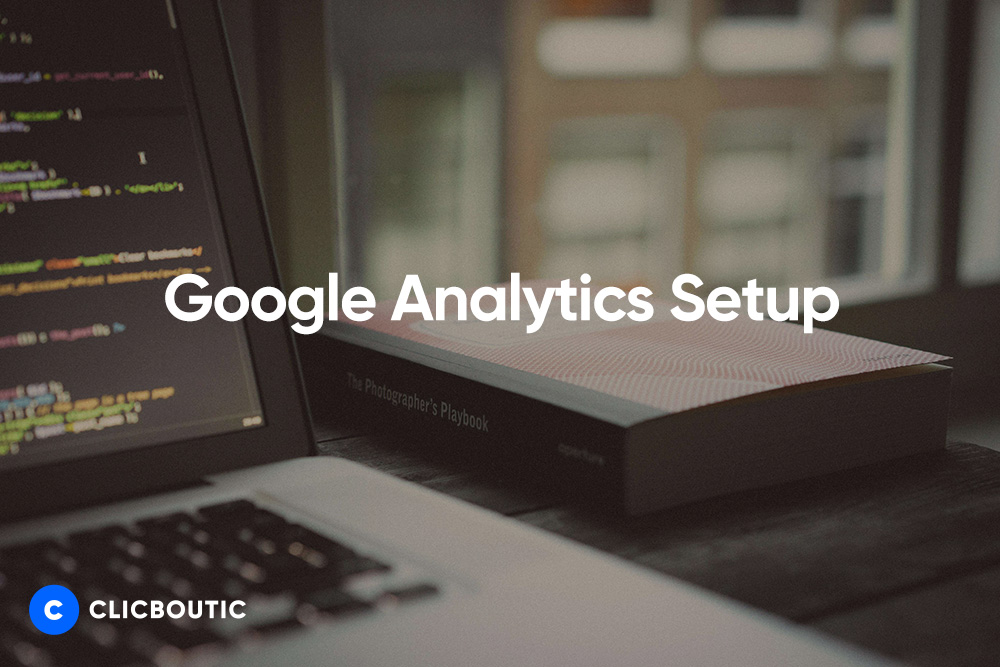 PrestaShop Google Analytics & Search Console Setup
Done-for-you Google Analytics setup for PrestaShop stores
Increase web traffic to your online shop
Improve SEO and boost conversions
---
Increase Leads and Revenue with Google Analytics
Grow your business with Google Analytics. Offering a vast array of insights on all aspects of your website performance, Google Analytics gives you the insights you need to make profitable business decisions.
Let our team of PrestaShop experts take Google Analytics setup off your hands, with an end-to-end service that will have you ready to go in no time.
Complete setup service for Google Analytics
Get set up with a Google Analytics account that can work wonders for your business results. Our technical experts will set up a new Google Analytics account for your PrestaShop store or audit your existing account to optimize it for success.
From ecommerce and site search tracking to Google Search Console connection, our end-to-end setup service will have you ready to leverage the power of Google Analytics for your PrestaShop store.
Attract more visitors to your PrestaShop store
Gain valuable insights that allow you to increase your web traffic. Google Analytics provides valuable data that lets you identify areas for improvement and make smarter decisions for how to boost the results of your PrestaShop store.
From enhancing your on-site SEO to improving your product pages, Google Analytics gives you the inside information you need to attract high quality leads to your online store.
Boost your sales revenue
Use the power of data to increase your conversion rate and grow your bottom line. We'll help you set up your Google Analytics account in a way that provides you with instant access to the insights you need.
With comprehensive reports and detailed website analytics, you'll be able to quickly identify obstacles standing in the way of converting your visitors. By addressing these roadblocks, you'll open the path to more purchases and higher conversions.
Increase visitor engagement
Give your website visitors a seamless shopping experience. Your Google Analytics account lets you see exactly how your visitors are interacting with your PrestaShop store, so you can tweak the UX to improve the customer journey.
From reduced bounce rates to increased visit duration, we'll help you unlock key insights into how to enhance the visitor experience so you can increase user engagement. As a result, you'll have more happy shoppers and a healthy boost to your bottom line.
Improve your PrestaShop SEO
Increase site speed and performance to supercharge your SEO. Our PrestaShop experts will set up your Google Analytics account so that you can quickly and easily enhance the speed of your website.
We'll show you how to navigate your Google Analytics data to establish exactly what needs to be addressed for a lightning-fast website that Google will love. Plus, our tech team can help you to make the changes you need to improve page loading times and transform your site into a high-performing online store that dominates the search results.
Make strategic business decisions
Better data fuels better business decisions. With Google Analytics, you'll have all the insights you need about your PrestaShop store at your fingertips. Our professional setup services for Google Analytics will ensure you're equipped to make informed choices that strengthen your business.
Using Google Analytics data to power your decision-making, you'll have the insights you need to take smart, profit-driven action that drives your business forward.
Powerful Google Analytics reporting
Get instant visibility into how your PrestaShop site is performing and functioning, with Google Analytics reporting that's set up just the way you need it to be.
From powerful dashboard reports to comprehensive information on visitor demographics, site engagement, and conversions, our PrestaShop experts will get you set up with Google Analytics reports that keep you on track with all your website activity.
---
Google Analytics Accounts, Set Up For Success
Get your Google Analytics up and running in the way that works best for your business. From account setup to goal tracking and reporting, we can assist with every aspect of your Analytics needs.
Google Analytics Setup
Whether you're brand new to Google Analytics or have an existing account, we'll ensure you're optimized for success. For GA newbies, we'll set up a Google Analytics account for your PrestaShop store, while for existing GA users, our technical experts will analyze your current setup and recommend improvements to maximize your results.
From ecommerce and site search tracking to Google Search Console connection and goal tracking for email to lead conversion rates and more, we'll make your Google Analytics setup as smooth and successful as can be.
Google Analytics Report
Gain in-depth insights into your website performance with detailed Google Analytics reporting. We'll share comprehensive reports that let you know exactly how your website is functioning and what needs to be done to improve its performance.
Whether you need to boost your site speed or enhance your website content, our PrestaShop specialists are on-hand to help you optimize your website for better online results.
---
Your One-Stop Solution For PrestaShop Google Analytics
Don't want to waste your valuable time fiddling around with Google Analytics account setup? We've got you covered! Our tech-savvy team is here to take care of your Google Analytics needs, with everything you require for a complete setup.
Done-for-you service
Detailed reporting as standard
Suitable for any PrestaShop plan
Google Search Console integration
Ecommerce tracking
Goal and funnel setup for email and ecommerce sales
Search keyword tracking and reporting
Currency selection
Timezone selection
Creation of reporting profile
Setup of Demographics and Interest reports
Enhanced link attribution
Enhanced ecommerce tracking
---
Why choose Clicboutic for your Google Analytics setup?
Your on-demand tech team
Think of us as your personal tech team, ready to step in and tackle your PrestaShop tasks so you can keep running your business. Our technical expertise and vast ecommerce experience mean we're the ones to call when you need support with your online store.
The PrestaShop experts
For over a decade, we've been helping PrestaShop owners reach their goals. As the specialists in all things PrestaShop, we know how to solve your ecommerce challenges and build the successful online store of your dreams.
Bootstrapped business builders
As bootstrapped entrepreneurs ourselves, we know the headaches and hassles of running an online business firsthand. By combining our knowledge of PrestaShop with our commercial know-how, we help SMBs boost efficiency and business growth.
Fast turnaround
Hate to wait? In the fast-paced world of ecommerce, we understand the need for speed. Our quick turnaround gets you up and running in no time, with an on-demand support service that you can rely on.
Satisfaction guaranteed
Your happiness means a lot to us. That's why we offer a 30-day Money Back Guarantee. By going the extra mile, we'll always make sure you're 100% happy with our services - which makes Clicboutic the PrestaShop partner you can rely on.
More bang for your buck
We think tech support for small businesses shouldn't come with a big price tag. Our cost-effective solutions make it easy to get your PrestaShop store running optimally without breaking the bank.
Starting at
99€
Turnaround
7 days
Get Started Now
Need custom work? Chat with an Expert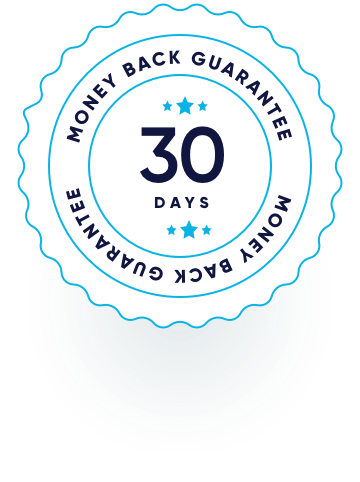 100% Satisfaction
Or we give you a full refund!No questions asked.
3,000+ projects handled by our
experts with a 4.8 average star rating

Highest rated

People love us!
Trusted by Top Pretashop Merchants
Clicboutic experts have been supporting Prestashop entrepreneurs in development, design & marketing for more than 10 years.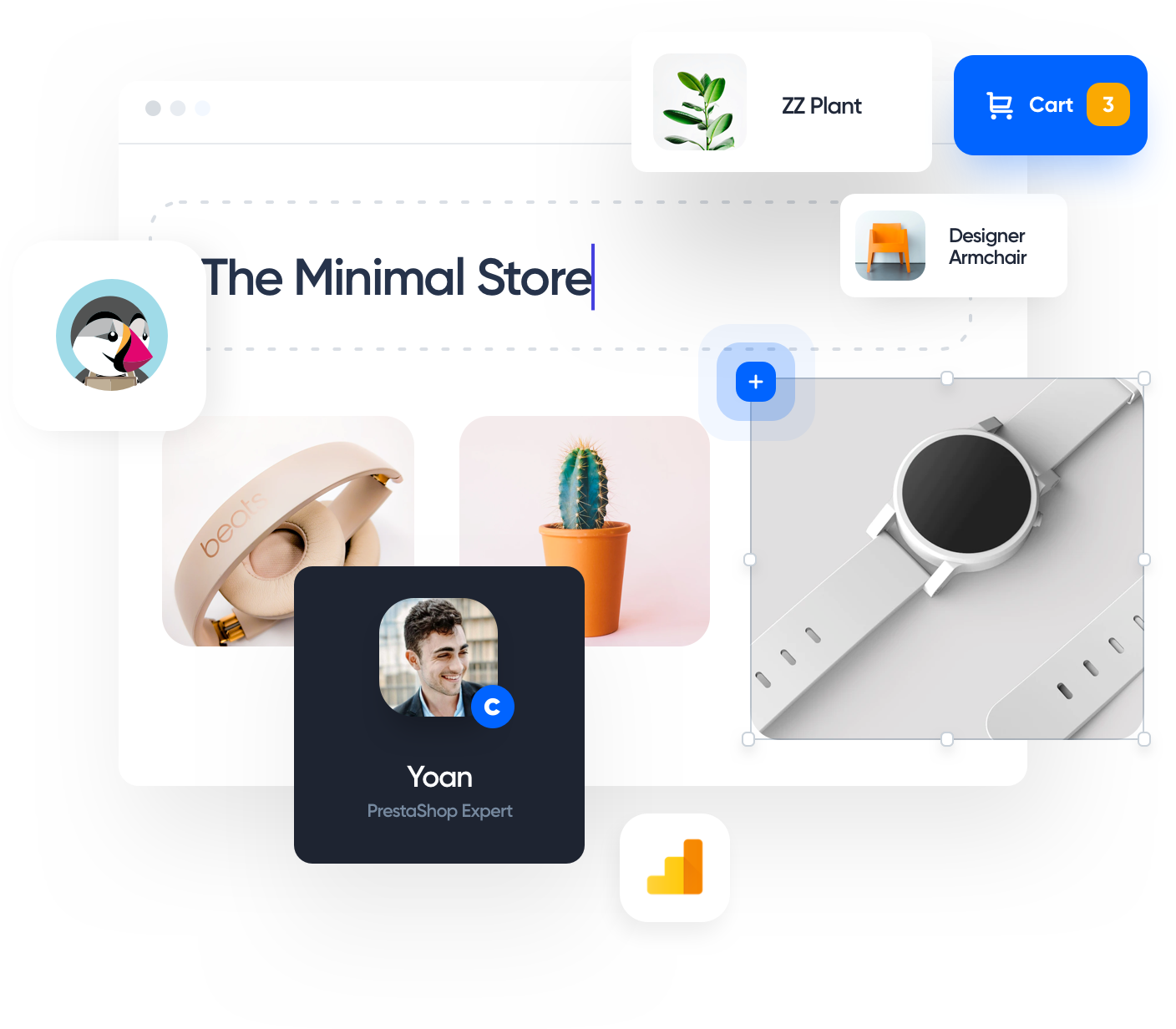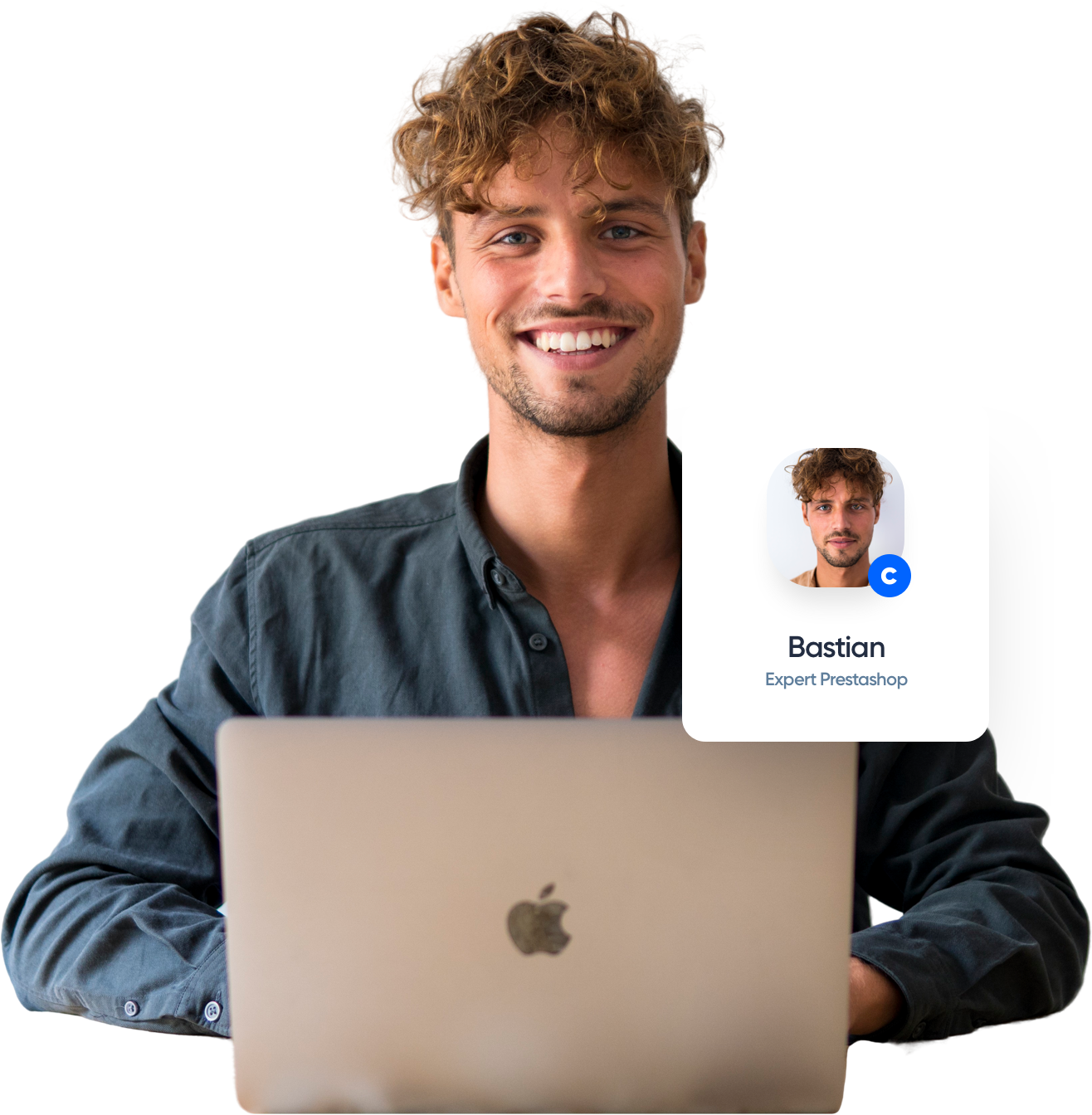 Need Something more Custom?
Submit a project to connect with a Prestashop Expert and get a free price quote.