PrestaShop Website Speed Optimization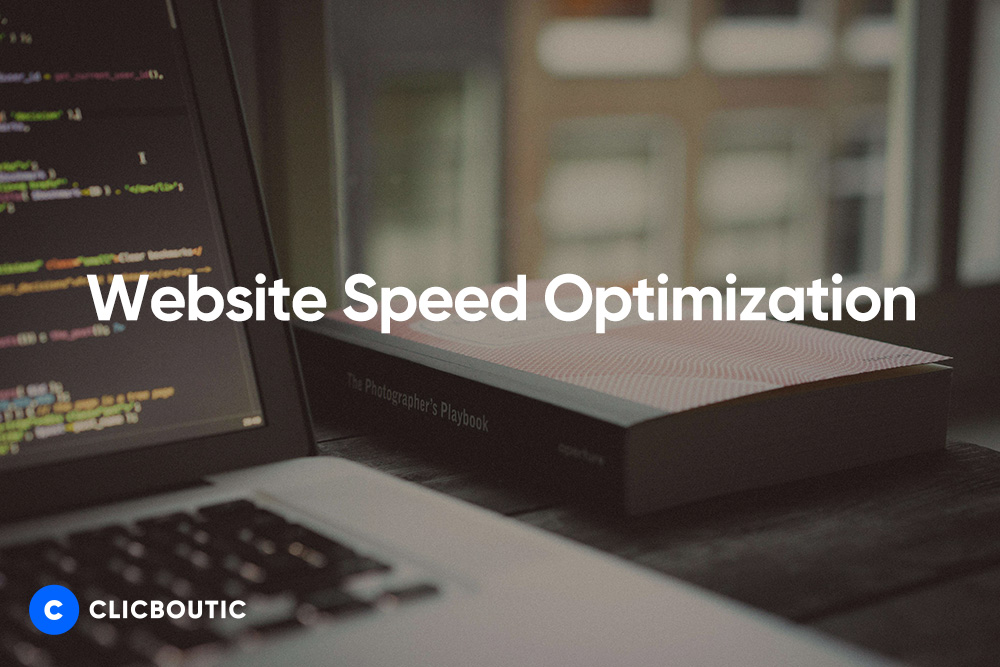 Speed Up Your PrestaShop Site
Improve page load speeds on your PrestaShop store
Reduce bounce rates with a better UX
Increase your Google rankings with a faster site
---
More Speed, More Sales
A faster online store can have fast results for your business. In fact, with more than half of mobile site visitors leaving a webpage that takes longer than three seconds to load, the impact of site speed improvements is clear.
Our PrestaShop site speed optimization service ensures your webpages are optimized for the fastest load times, keeping customers engaged and more likely to remain on your site all the way to purchase.
Improve bounce rates
Get your site speed going up and your bounce rate going down. By reducing the loading speed of your PrestaShop store pages, you'll reduce the chance of bouncing visitors and encourage higher conversions as a result.
Improving page load speeds is one of the simplest ways to improve your store bounce rates by removing a key pain-point for your time-poor online shoppers. By delivering a slick, speedy shopping experience, they'll have no reason to abandon their journey through your site.
Boost SEO rankings
A faster site is good news for your Google rankings. With page load speeds being one of the ranking factors in Google's SEO algorithm, optimizing your PrestaShop store for speed is a surefire way to get you powering up the search engine rankings.
From optimizing site images to reducing page size, our PrestaShop site speed experts ensure every element of your store is optimized according to Google's speed insights. So you'll be all set to dominate the search results.
Attract more visitors
With enhanced SEO leading to higher search engine rankings and more visibility, you'll attract more traffic to your PrestaShop store. That means more prospective customers coming through your digital doors, ready to be converted.
And with a lightning-fast site thanks to our website speed optimization for PrestaShop, you'll have a higher chance of converting your new site traffic into sales for your business.
Lower cart abandonment rates
Stop your slow-loading site from getting in the way of making a sale. By speeding up your PrestaShop store, you'll reduce the chance of frustrated customers abandoning their carts in search of a faster shopping experience.
Our PrestaShop website speed optimization service removes the obstacles preventing your customers from having a seamless journey from start to finish. That means happier shoppers and a healthier bottom line.
Increase conversion rates
Even a one-second page delay can have a dramatic impact on your sales - for an ecommerce site making $100,000 per day, that hold-up could cost as much as $2.5 million per year. This means speeding up your PrestaShop store is a no-brainer when it comes to conversions.
Delivering a faster site and a better UX makes it easier and more enjoyable for customers to breeze through the purchase process and go through checkout without any issues. In other words, more speed = more sales.
Provide an enhanced experience
Nobody likes to wait - least of all your site visitors. By improving page load speeds across your PrestaShop store, you'll deliver an enhanced user experience your customers will love - making them more likely to purchase.
Our website speed optimization for PrestaShop stores analyses site issues that are standing in the way of an optimal UX, so you can clear the path for a seamless journey from entering your site to checking out.
Improved mobile experience
Deliver a lightning-fast shopping experience to your mobile customers. By optimizing your mobile PrestaShop site for maximum speed, you'll keep mobile shoppers engaged and active, leading to higher conversions on mobile devices.
Our PrestaShop experts will help you enhance the speed of your mobile site by addressing mobile speed issues and optimizing page elements for the fastest experience. So your customers can swipe, click and purchase without any hold-ups.
Done-for-you site speed optimization
We take the stress out of optimizing your website. Our end-to-end service covers everything you need to improve your PrestaShop page load speeds and address website issues that are causing speed delays.
So you can leave it to us to get your PrestaShop website speeds firing while you focus on running your business.
Weekly updates and monthly reports
We'll keep you up-to-date on your website speed optimization project at all times, with comprehensive reporting that lets you monitor progress and performance.
Plus, we can provide weekly updates and monthly reporting on your website speed, so you can track how your site is doing and make further changes to keep it running as fast as possible.
---
Power Up Your PrestaShop Site Speed With Clicboutic
Full Website Speed Audit and Report
We'll conduct an in-depth audit of your current site speed and provide a detailed report on issues and improvements to optimize the speed and performance of your PrestaShop store
Complete Desktop and Mobile Speed Optimisation
Our website speed optimization service covers both the desktop and mobile versions of your PrestaShop store. This ensures you can deliver the fastest experience across any device, to keep conversions climbing no matter how your customers are accessing your store.
Optimization of Website Apps
We'll analyze the performance of your PrestaShop store apps to ensure there's no impact on your website speed. By optimizing your apps, we'll help you deliver a first-rate user experience while running at the fastest possible speed.
Performance optimization
By conducting a full review of your overall website performance, we can identify areas for improvement that will get your site speed soaring and ensure your webpages are loading without delay.
Libraries and script optimization
We'll dive into your back-end to assess your libraries and scripts, looking for every opportunity to remove issues and give your PrestaShop site speed a healthy boost.
Recommendations for speed maintenance
Keep your PrestaShop store running at an optimal speed with our quick guide. We'll step you through the process of maintaining the highest page load speeds and how to ensure your store stays lightning-fast at all times.
---
The PrestaShop Website Speed Optimisation Process
To get your PrestaShop store running like clockwork, we'll optimize every element for a super-fast experience every time.
Our website optimization service for PrestaShop stores includes:
Image optimization
Lazy load images and videos
Font optimization
Elimination of render-blocking resources
Minify and grouping of Javascript and CSS files
Lazy load external scripts
Reducing the number of HTTP requests
Leverage browser caching
App analysis and errors
Reducing page size MB
---
Why choose Clicboutic for your PrestaShop website speed optimization?
Your on-demand tech team
Think of us as your personal tech team, ready to step in and tackle your PrestaShop tasks so you can keep running your business. Our technical expertise and vast ecommerce experience mean we're the ones to call when you need support with your online store.
The PrestaShop experts
For over a decade, we've been helping PrestaShop owners reach their goals. As the specialists in all things PrestaShop, we know how to solve your ecommerce challenges and build the successful online store of your dreams.
Bootstrapped business builders
As bootstrapped entrepreneurs ourselves, we know the headaches and hassles of running an online business firsthand. By combining our knowledge of PrestaShop with our commercial know-how, we help SMBs boost efficiency and business growth.
Fast turnaround
Hate to wait? In the fast-paced world of ecommerce, we understand the need for speed. Our quick turnaround gets you up and running in no time, with an on-demand support service that you can rely on.
Satisfaction guaranteed
Your happiness means a lot to us. That's why we offer a 30-day Money Back Guarantee. By going the extra mile, we'll always make sure you're 100% happy with our services - which makes Clicboutic the PrestaShop partner you can rely on.
More bang for your buck
We think tech support for small businesses shouldn't come with a big price tag. Our cost-effective solutions make it easy to get your PrestaShop store running optimally without breaking the bank.
Starting at
299€
Turnaround
7 days
Get Started Now
Need custom work? Chat with an Expert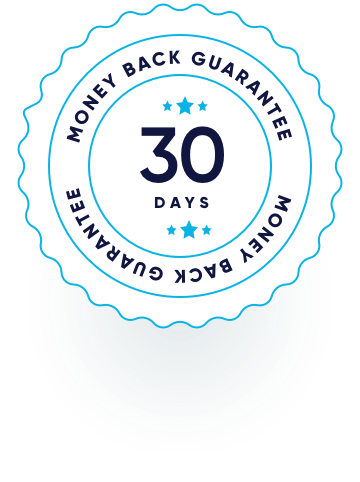 100% Satisfaction
Or we give you a full refund!No questions asked.
3,000+ projects handled by our
experts with a 4.8 average star rating

Highest rated

People love us!
Trusted by Top Pretashop Merchants
Clicboutic experts have been supporting Prestashop entrepreneurs in development, design & marketing for more than 10 years.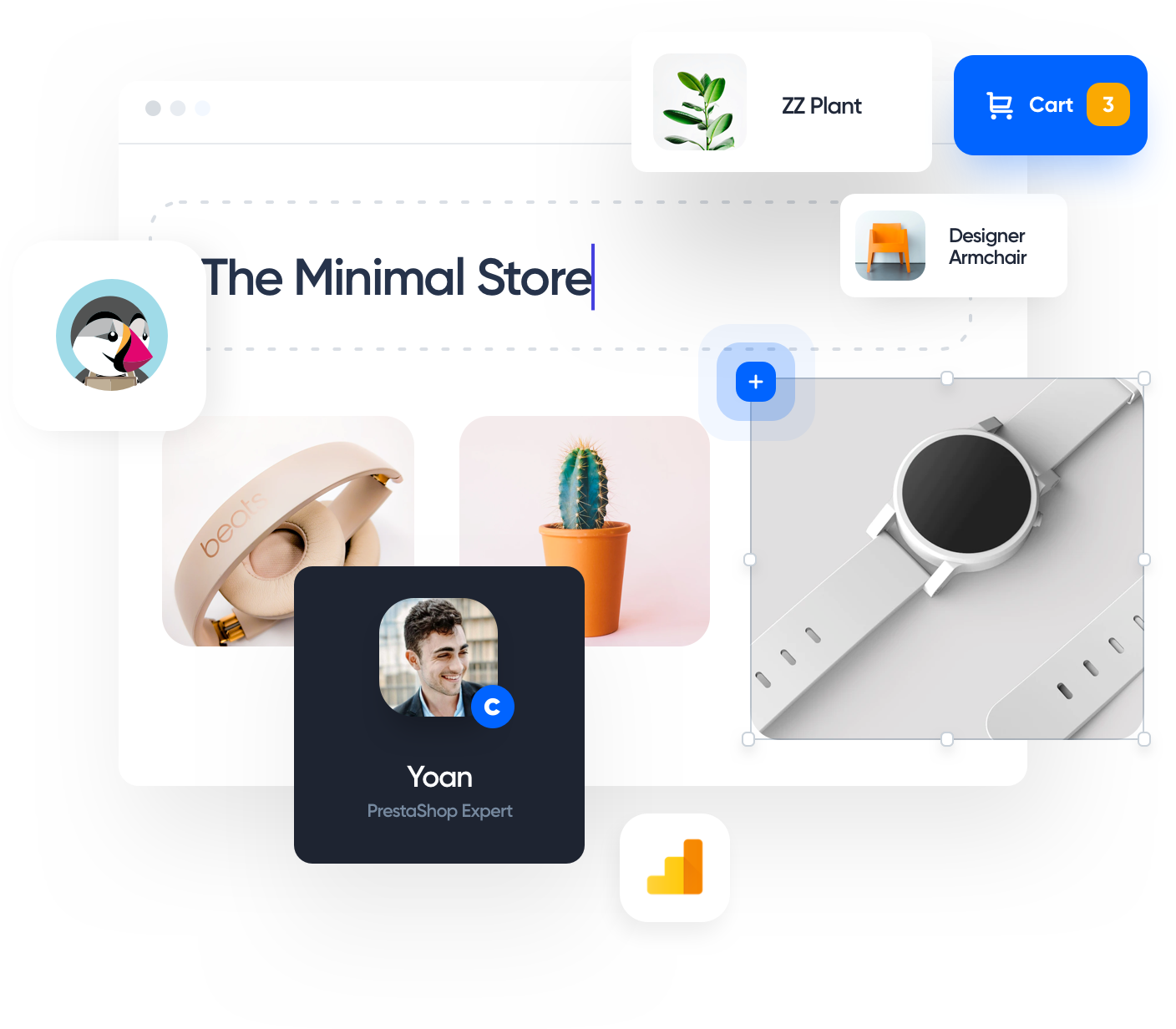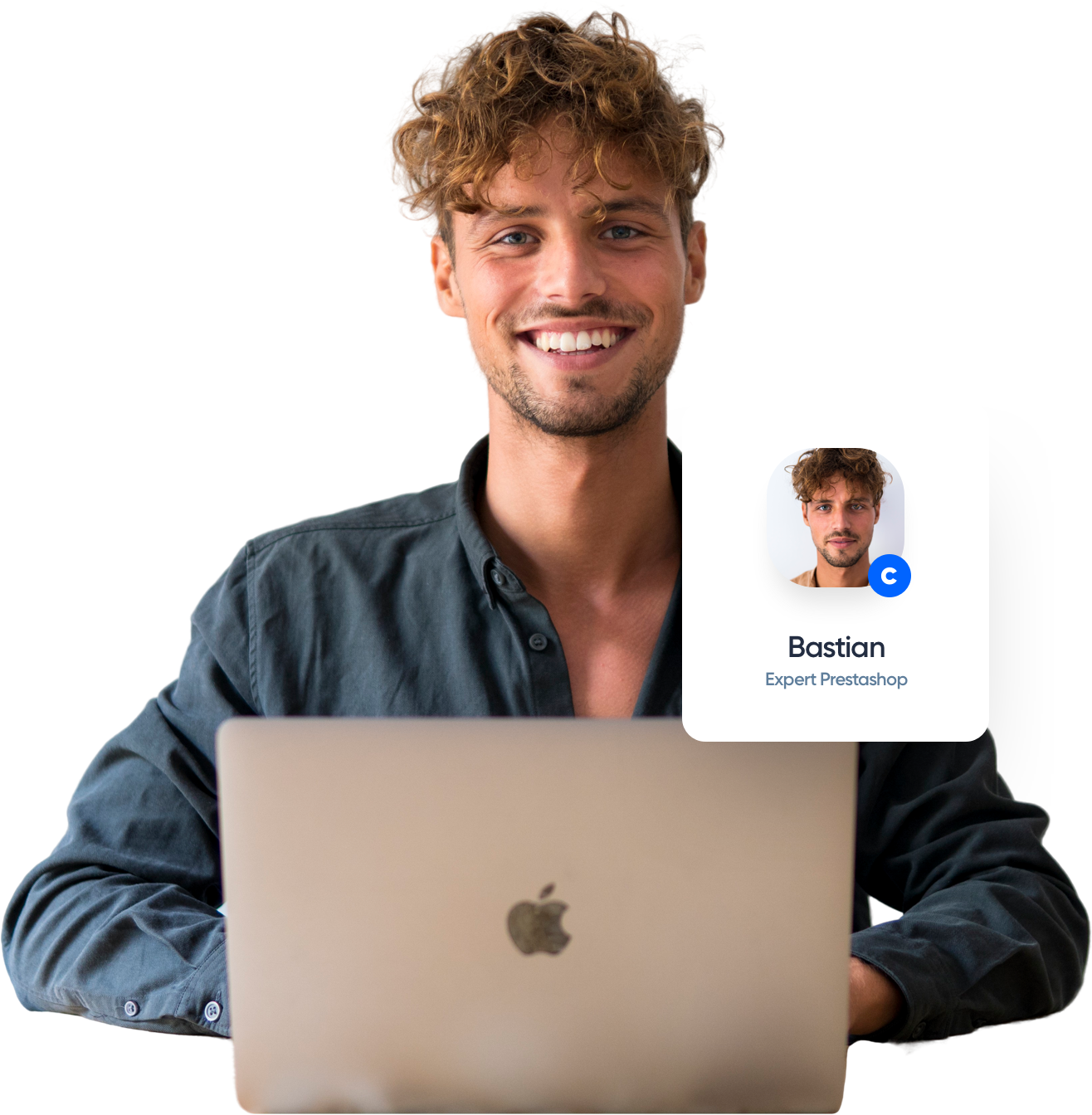 Need Something more Custom?
Submit a project to connect with a Prestashop Expert and get a free price quote.