Prestashop Maintenance & Support Plans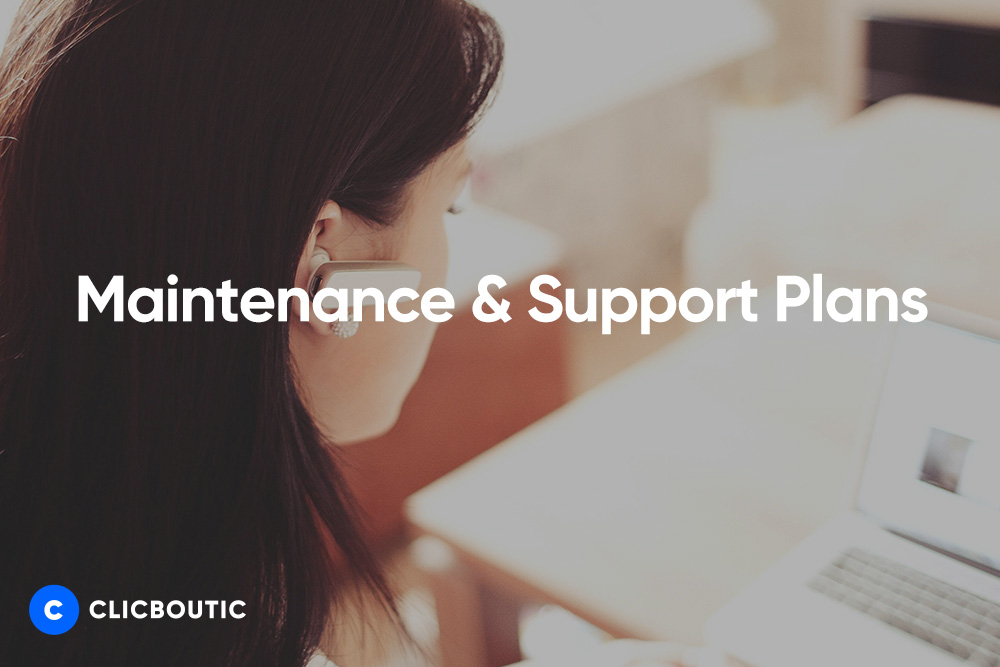 PrestaShop Website Support and Maintenance
Fix website issues quickly
Optimize website performance
Take care of website admin tasks
---
Professional Support For Your PrestaShop Site
Ensure your PrestaShop store is running optimally at all times. Our support and maintenance services for PrestaShop sites is your one-stop-shop solution for all your website needs.
Our team of PrestaShop experts is on-hand to tackle any website issues and administrative tasks, as well as helping to boost your site performance to keep your online store delivering the best results.
Fix site issues fast
Let us take care of your website headaches. Whether it's a misaligned header image, a misbehaving plug-in, or a rogue piece of code, our PrestaShop technical experts can step in and address the problem quickly and effectively.
As a result, you can enjoy the peace of mind that your PrestaShop store will stay reassuringly error-free for your customers and avoid any technical disasters that can leave you in a panic. It's the stress-free solution that frees you up to do what you do best.
Leave the admin to us
As a busy business owner, you've got better things to do with your time than deal with fiddly website admin tasks. Luckily, that's where we come in. We'll handle the administrative side of your website, whether it's tackling database work or setting up redirects.
From big jobs to tiny tasks, you can trust our team of PrestaShop specialists to take care of all your admin requirements, giving you back the time to take care of business.
Optimize PrestaShop performance
We'll keep your PrestaShop site running at top speed for the best user experience. Our website speed optimization services ensure your webpages load as quickly as possible, avoiding the frustration of a slow-running site.
As a result, you'll benefit from a lower bounce rate, improved Google rankings, higher user engagement, and more sales. What's not to love?
---
The Support You Need, Right When You Need It
Our PrestaShop maintenance and support service gives you on-demand access to a team of technical experts, here to keep your PrestaShop website running at its very best.
PrestaShop Theme Support
Get professional support for your PrestaShop theme. Our tech experts will assist you with all your theme requirements, whether you need help with design, customization, changes, or issues that require fixing.
PrestaShop Plugin Updates
We'll help with any updates for your PrestaShop plugins to keep your website performing optimally at all times. Any plugin, any requirement - simply reach out to our tech team and we'll handle the rest.
Website Security Monitoring
Keep your online store protected for ongoing peace of mind. We can perform security scans to keep your website secure and protected from cybersecurity risks and issues that could jeopardize your business.
Malware Removal
If malware's made its way onto your PrestaShop site, we'll tackle the issue immediately. Our maintenance service includes repairing and removing any malware to keep your website running smoothly.
Daily Cloud Backups
Be covered by the cloud should things go wrong. By performing daily cloud backups of your PrestaShop website, you can enjoy the confidence of knowing your site can easily be restored from a backup should disaster strike.
PrestaShop Updates
We take the hassle out of keeping your PrestaShop site updated and running the latest version. Our PrestaShop updates mean your site will always be operating on the most current version of PrestaShop, keeping it secure and running smoothly.
Unlimited Support
We'll handle all your website needs, so you have one less thing to worry about. From product support to plugin installation, coding to content - our PrestaShop technical experts are ready to assist, with support you can rely on.
PrestaShop Specialists
As the experts in PrestaShop, we specialize in this powerful ecommerce platform to help small and medium-sized businesses get better results from their online store. By focusing solely on PrestaShop, you can trust us to tackle all your PrestaShop requirements and get your business booming.
---
We'll Keep Your PrestaShop Site Performing At Its Best
Our PrestaShop maintenance and support services provide you with a complete solution for keeping your PrestaShop store running smoothly.
With the support of our team of tech experts, you can enjoy the peace of mind that your website issues will be fixed up in a flash, while your admin tasks are all taken care of.
With Clicboutic's PrestaShop Maintenance and Support, you get:
Unlimited Support Tasks
Daily Backups and Site Restoration
PrestaShop Email Support
Plugin Software Updates
PrestaShop Version Updates
Malware Virus Removal
Security Protection
---
Unlock the Benefits of On-Demand Web Support
Get on-demand access to a team of PrestaShop experts, available 24/7 to assist with all your website needs. Our PrestaShop Maintenance and Support service is your end-to-end solution for a secure, high-performing website that's error-free.
From updates to backups, speed optimization to security scans, you can leave the tech stuff to us while you get on with running your business.
Enjoy Complete Peace of Mind
Daily offsite cloud backups
Restoration of your website
Child theme development
Transparent fixed pricing
Dedicated PrestaShop experts
Money-back guarantee
Boost Your Site Speed
Page size and load time optimization
Removal of spam comments
Website speed analysis
Caching plugin installation
Image file size compression
Stay Up-to-Date
PrestaShop theme updates
Plugin updates
PrestaShop version updates
Identification of plugin conflicts
Deletion of unnecessary plugins
Deletion of old themes
Identification of broken links
Enhance Your Website Design
Installation and configuration of website plugins
Support for PrestaShop templates
Installation and setup of comment system
Setup of website favicon
Rectification of alignment issues
Amendments to CSS stylesheet
Changes to website images
Improve Your SEO
Set up of redirects
Editing of meta descriptions
Installation of SEO plugin
Sitemap generation and submission
Fixing of broken links
Keep Your Site Secure
Malware removal and repair
Virus detection
Security scans
Spam prevention
Removal of vulnerable files
Access Emergency Support
Fast rectification of 'white screen of death'
Troubleshooting errors
General PrestaShop support
Unlimited email support
Uptime monitoring
Password reset
Improve Your Conversions
Optimization of website layout
Editing of page and post content
Addition of new posts or products
Website form configuration
Optimization of social sharing
Fixing of contact form issues
---
Why choose Clicboutic for your PrestaShop maintenance and support?
Your on-demand tech team
Think of us as your personal tech team, ready to step in and tackle your PrestaShop tasks so you can keep running your business. Our technical expertise and vast ecommerce experience mean we're the ones to call when you need support with your online store.
The PrestaShop experts
For over a decade, we've been helping PrestaShop owners reach their goals. As the specialists in all things PrestaShop, we know how to solve your ecommerce challenges and build the successful online store of your dreams.
Bootstrapped business builders
As bootstrapped entrepreneurs ourselves, we know the headaches and hassles of running an online business firsthand. By combining our knowledge of PrestaShop with our commercial know-how, we help SMBs boost efficiency and business growth.
Fast turnaround
Hate to wait? In the fast-paced world of ecommerce, we understand the need for speed. Our quick turnaround gets you up and running in no time, with an on-demand support service that you can rely on.
Satisfaction guaranteed
Your happiness means a lot to us. That's why we offer a 30-day Money Back Guarantee. By going the extra mile, we'll always make sure you're 100% happy with our services - which makes Clicboutic the PrestaShop partner you can rely on.
More bang for your buck
We think tech support for small businesses shouldn't come with a big price tag. Our cost-effective solutions make it easy to get your PrestaShop store running optimally without breaking the bank.
Starting at
Get Started Now
Need custom work? Chat with an Expert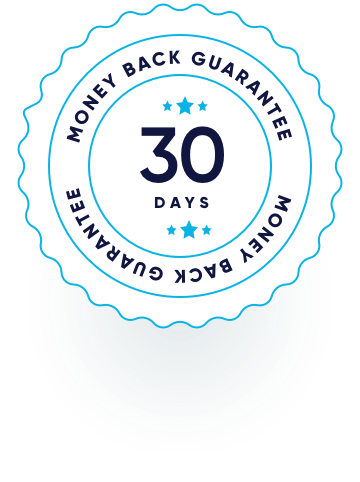 100% Satisfaction
Or we give you a full refund!No questions asked.
3,000+ projects handled by our
experts with a 4.8 average star rating

Highest rated

People love us!
Trusted by Top Pretashop Merchants
Clicboutic experts have been supporting Prestashop entrepreneurs in development, design & marketing for more than 10 years.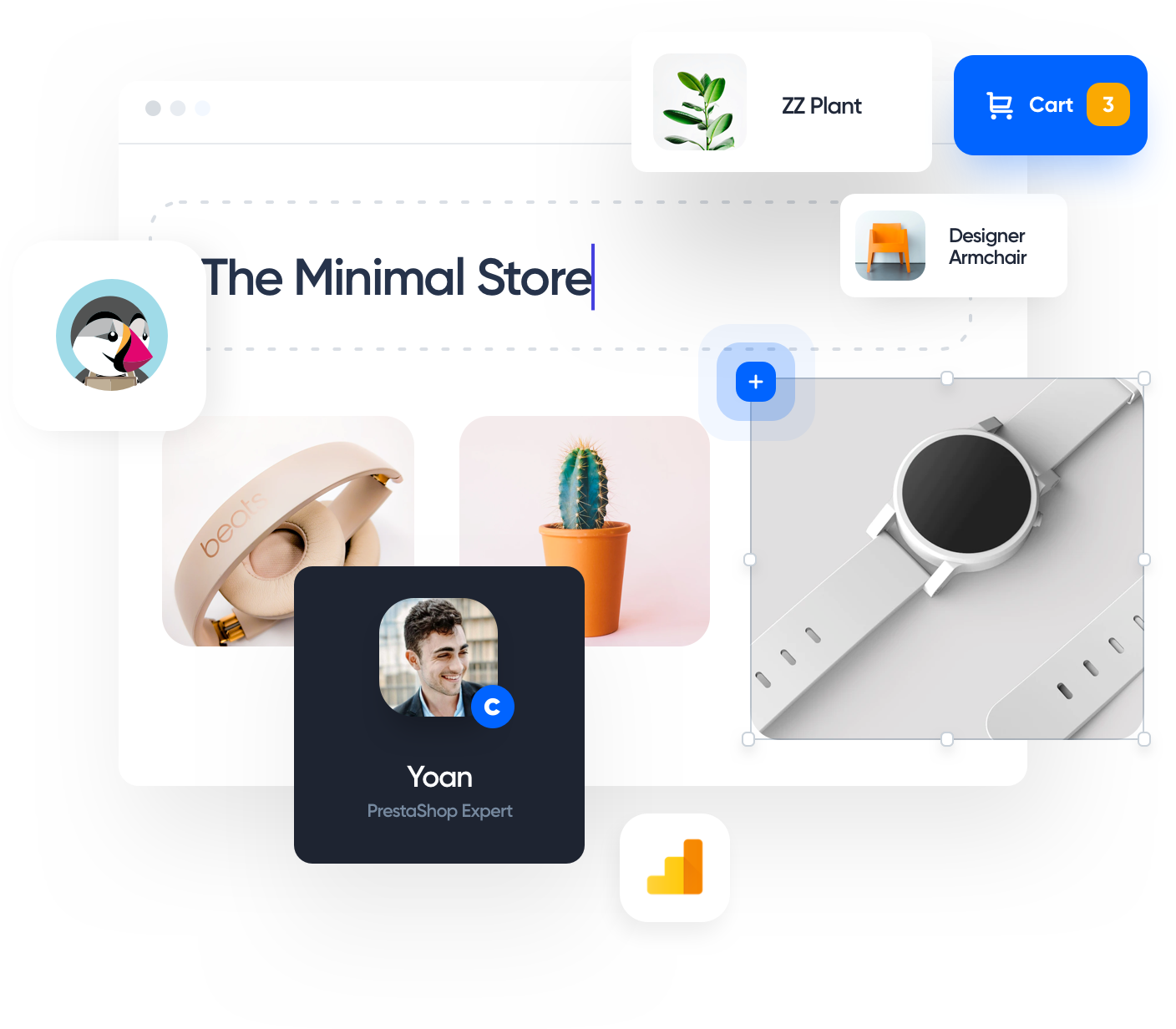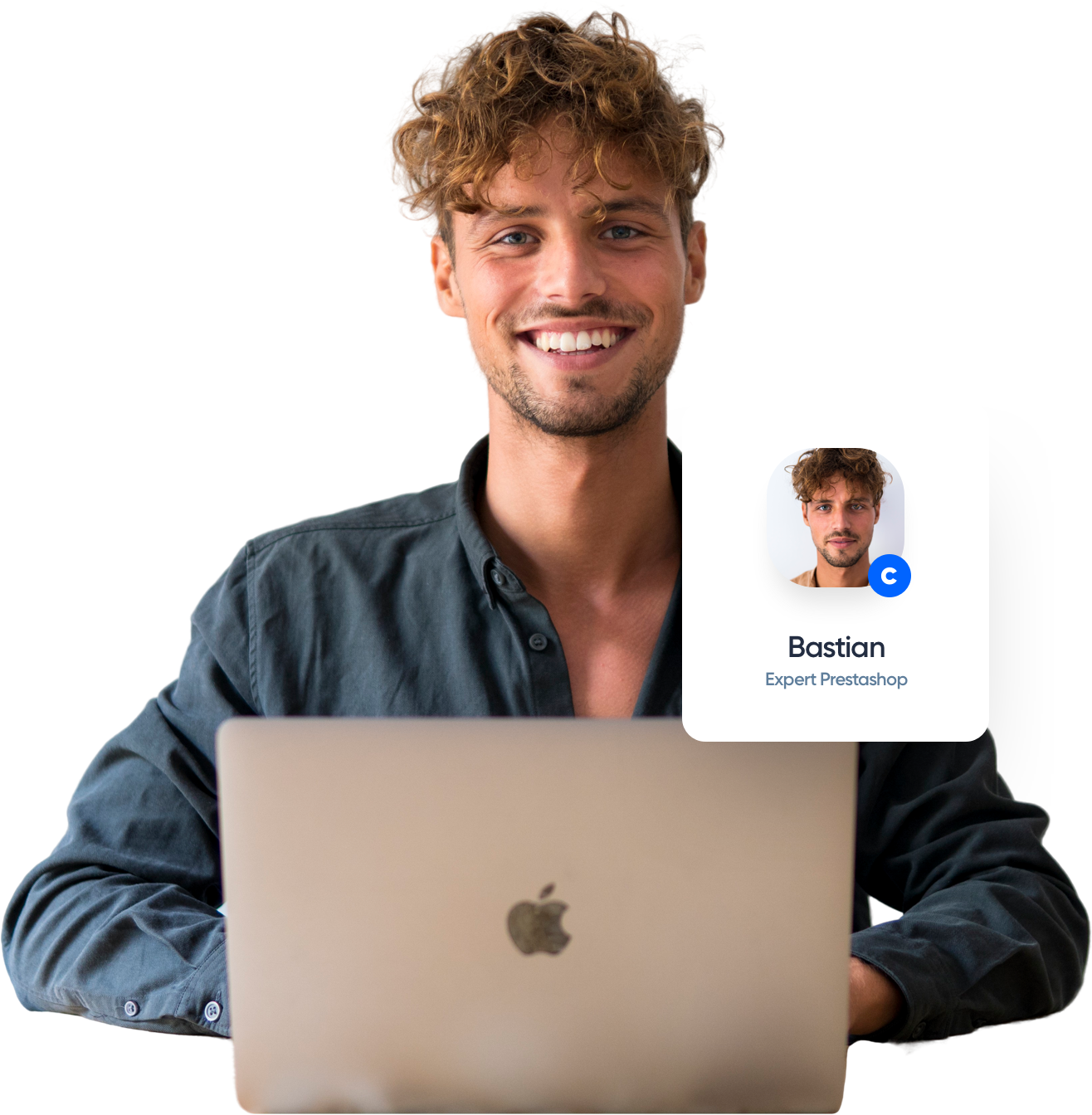 Need Something more Custom?
Submit a project to connect with a Prestashop Expert and get a free price quote.