Prestashop Managed Hosting Plans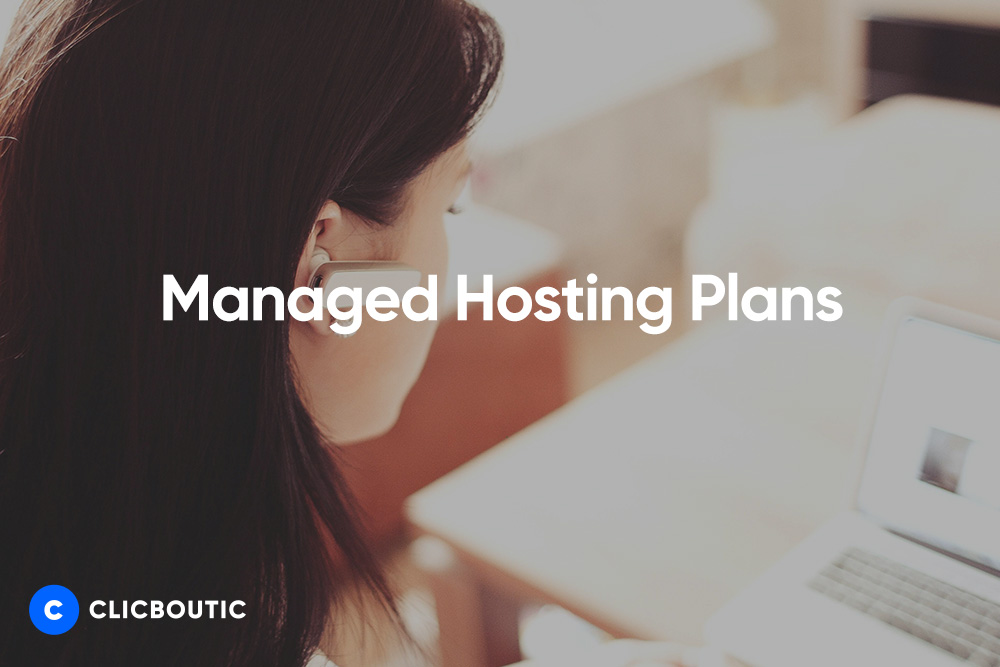 PrestaShop Web Hosting
Hosting specifically designed and built for PrestaShop stores
Highly secure, lightning-fast, and exceptionally reliable
Host your website through the PrestaShop experts
---
PrestaShop Hosting For Your Ecommerce Store
Discover the benefits of PrestaShop hosting that's designed for your particular ecommerce platform.
Our hosting plans are developed specifically for PrestaShop, meaning you can enjoy the peace of mind of a fast, secure hosting solution, managed by a team of PrestaShop ecommerce experts.
Servers optimized for PrestaShop
When it comes to hosting, you need lightning-fast speeds and a reliable platform. Our PrestaShop hosting plans give you everything you need for a powerful website experience.
As PrestaShop specialists, your website will be hosted on servers that are optimized for the PrestaShop platform, meaning optimal performance at all times.
On-demand PrestaShop experts
No one knows PrestaShop like we do. Benefit from 24/7 access to our highly-experienced development team, who are ready to take care of your technical needs.
As dedicated specialists in the PrestaShop ecommerce platform, we help small and medium-sized businesses grow their online stores with high-performing websites that run as smoothly as can be.
PrestaShop website optimisation
We go way beyond web hosting, with a full suite of solutions designed to speed up your site, boost your SEO, fix website issues, and deliver a superior user experience to your customers.
Our technical experts can assist with all your website requirements, leaving you free to focus on running your business and growing your online store.
Website performance alerts
Stay on top of speed issues affecting your site's performance. Our performance alerts instantly inform you when your site experiences a slowdown, with a detailed explanation and recommended actions to resolve the issue.
This allows you to address website problems as soon as they arise, so you can continue to deliver a super-smooth experience to your online shoppers.
24/7 technical support
Your business doesn't sleep, so why should your support switch off? Our PrestaShop tech team is on-hand at all hours to assist with technical issues and other website tasks.
Whether it's a security alert or an emergency incident, you can rest assured that our support team is ready to help get you back to normal in no time.
---
Powerful Web Hosting For PrestaShop Success
Host your PrestaShop website with the undisputed experts in all things PrestaShop.
We specialize in helping small and medium-sized businesses take their online stores to the next level, with powerful hosting that ensures your website is safe, secure, lightning-fast, and optimized for performance.
Our all-in-one web hosting plans for PrestaShop stores have all your web hosting needs covered - so you can focus on running your business knowing your website is being taken care of by our expert team.
Malware Scan and Removal
Malware attacks can cause havoc for your business. From customer data theft to website disruption, your online store is at serious risk should malware make its way onto your site.
Luckily, your PrestaShop hosting plan includes robust website security that finds and removes malware before it can cause any damage. We keep your website secure, so you can enjoy the peace of mind of protection.
Speed and Performance Optimisation
An optimally performing website means more traffic, higher conversions, and increased sales. So when it comes to web hosting, you want to know that your hosting provider is looking out for your site's performance.
Our platform is optimized for PrestaShop, with a range of features designed to keep your website performing at its best at all times. From load-balanced servers to a clustered server environment to deal with traffic spikes, you can rest assured your website is ready for anything.
Managed and Automated Tasks
We take the hassle out of web hosting. When you host your site with Clicboutic, your hosting plan is set up on the PrestaShop platform with everything ready to go.
We'll take care of all your website admin tasks to keep your site running smoothly, such as ensuring you're always running the latest version of PrestaShop and have all necessary security updates applied.
Powerful PrestaShop Hosting Themes
Take control of your site with stunning pre-built themes. As an official reseller of over 200 templates developed by LeoThemes, we can provide you with a pre-developed PrestaShop theme that's perfect for your business.
Our prebuilt themes are simple to customize, featuring easy-to-use drag-and-drop editors that let you create a beautiful, personalized site in no time. We can provide you with a ready-made site based on your specific industry that you can customize to match your brand.
Tools For Better SEO
Get found on Google and drive targeted traffic to your ecommerce site. Our SEO experts can help you quickly and easily optimize your webpages for better SEO performance, with automatic SEO features that keep you out in front.
To maximize your search engine performance, talk to us about our customized SEO plans that help you gain visibility, and capture your target audience wherever they are online.
Daily Site Backups
If disaster strikes your site, there's no need to panic. Our PrestaShop hosting plans include a daily backup of your entire site that can be restored with one click.
With all your files and databases held in a secure cloud backup, you can easily restore files or other assets with no stress - just a single click.
Existing Website Migration
Migrating your current website across to our PrestaShop hosting is reassuringly simple, so you don't have to worry about business disruption.
Using our convenient auto-migration features, you can instantly migrate your PrestaShop site to Clicboutic's hosting in just one click.
---
Discover the Advantage of PrestaShop Hosting
PrestaShop is a powerful ecommerce platform that's built for business growth. As PrestaShop specialists, we can provide fast and secure web hosting for your PrestaShop store that lets you effortlessly scale and expand as you take your business to new heights.
Host your PrestaShop site with Clicboutic and benefit from:
99.9% uptime
Fast hosting
Automatic PrestaShop software and security updates
FTP access
One-click auto-migration feature
Domain name
SSL certificate
Website maintenance and support
Money-back guarantee
Why choose Clicboutic for your PrestaShop hosting?
Your on-demand tech team
Think of us as your personal tech team, ready to step in and tackle your PrestaShop tasks so you can keep running your business. Our technical expertise and vast ecommerce experience mean we're the ones to call when you need support with your online store.
The PrestaShop experts
For over a decade, we've been helping PrestaShop owners reach their goals. As the specialists in all things PrestaShop, we know how to solve your ecommerce challenges and build the successful online store of your dreams.
Bootstrapped business builders
As bootstrapped entrepreneurs ourselves, we know the headaches and hassles of running an online business firsthand. By combining our knowledge of PrestaShop with our commercial know-how, we help SMBs boost efficiency and business growth.
Fast turnaround
Hate to wait? In the fast-paced world of ecommerce, we understand the need for speed. Our quick turnaround gets you up and running in no time, with an on-demand support service that you can rely on.
Satisfaction guaranteed
Your happiness means a lot to us. That's why we offer a 30-day Money Back Guarantee. By going the extra mile, we'll always make sure you're 100% happy with our services - which makes Clicboutic the PrestaShop partner you can rely on.
More bang for your buck
We think tech support for small businesses shouldn't come with a big price tag. Our cost-effective solutions make it easy to get your PrestaShop store running optimally without breaking the bank.
Starting at
Get Started Now
Need custom work? Chat with an Expert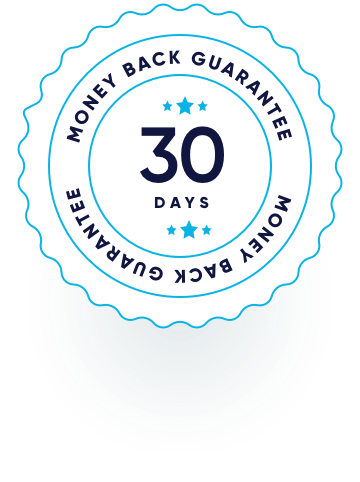 100% Satisfaction
Or we give you a full refund!No questions asked.
3,000+ projects handled by our
experts with a 4.8 average star rating

Highest rated

People love us!
Trusted by Top Pretashop Merchants
Clicboutic experts have been supporting Prestashop entrepreneurs in development, design & marketing for more than 10 years.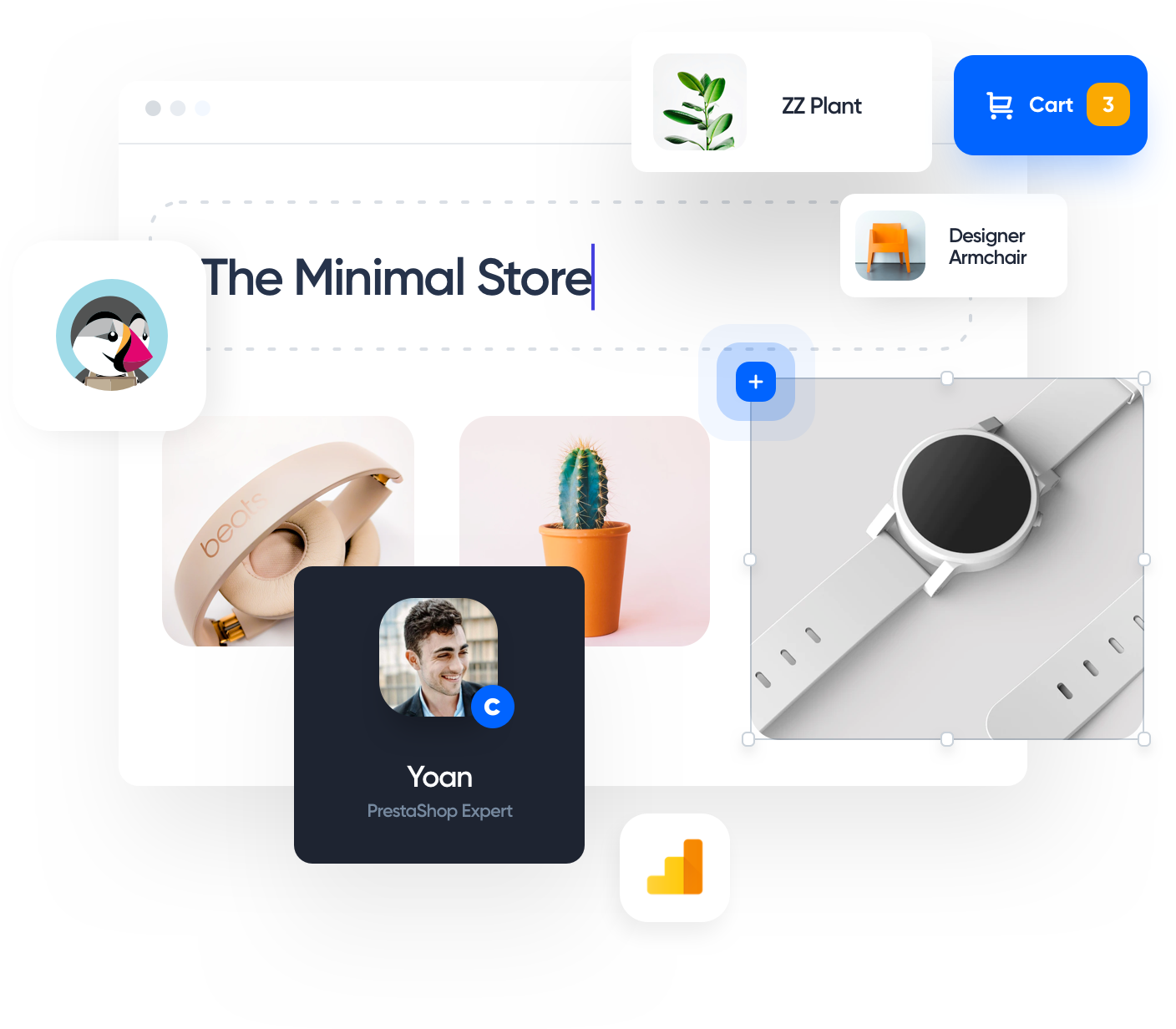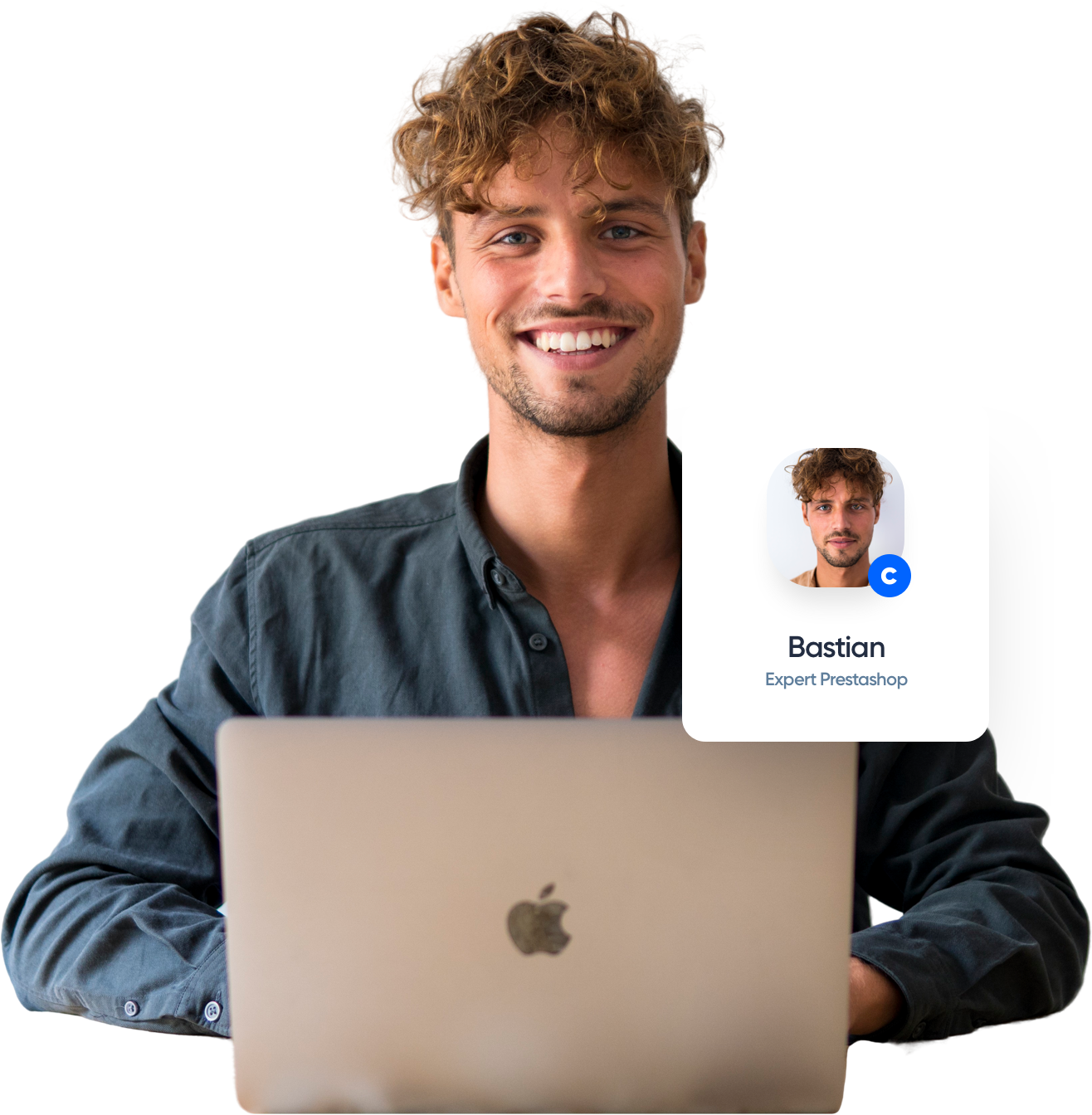 Need Something more Custom?
Submit a project to connect with a Prestashop Expert and get a free price quote.